Houston Chronicle March 13, 1983
BY MONA MEGALLI
United Press International
Sympathizers with demonstrator who was slain at White House continue their anti-nuclear vigil
WASHINGTON -- A guard at the gate calls them the regulars. the ones who sit, stand or pace Pennsylvania Avenue nearly every day picketing the White House.
People for or against nuclear war, abortion, the Vietnam War, budget cuts, and many other issues have made the northern front of the White House their forum.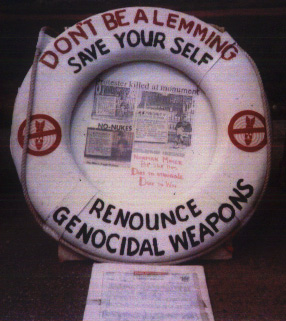 "Whatever makes the headlines one day, there's someone who comes in the next day to file for a First Amendment permit. It goes in cycles," says National Park Police spokeswoman Sandra Alley.
Some protest there for a few hours, others persist in their cause for years. Most remain anonymous. Norman Mayer didn't.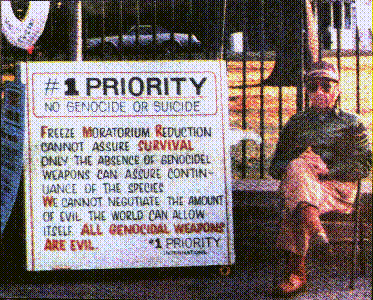 On Dec. 8, Mayer, 66, who had demonstrated daily before the White House against nuclear weapons since June 1982, besieged the Washington Monument for 10 hours before he was killed by police.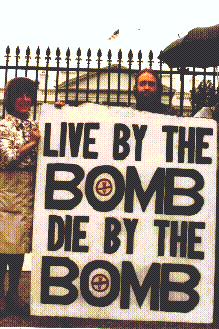 Something else happened after norman's death, the Park Police were worse than ever. It became apparant that new rules were being promulgated by the U.S.Park Police. Concepcion and Thomas fought them in Federal Court:
---