A FAST FOR LIFE, LIBERTY
AND THE PURSUIT OF HAPPINESS
by William Thomas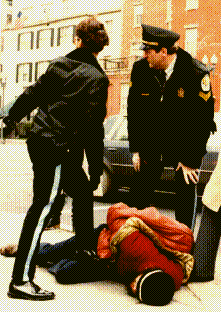 The purpose of my life is to acquire wisdom and attain moral perfection.
I live as a penniless wanderer and a pilgrim
Wisdom compells me to recognize that moral perfection is impossible for a member of an amoral nation-state.
---
Then Concepcion and Thomas met their good friend and mentor, Norman Mayer, click picture below for story.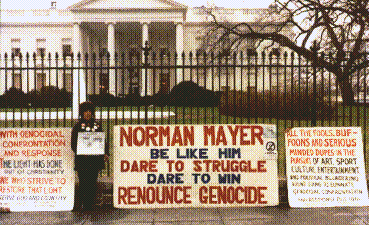 Norman gave them the courage to make more and bigger signs: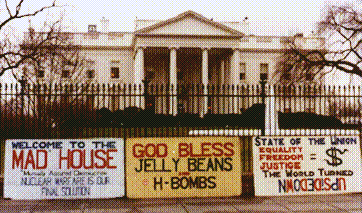 "After Norman died, we painted even more signs," said Concepcion. "I don't remember how many signs there were, but they reached about three-fourths of the way down the White House sidewalk," Thomas said.
---
---