DC HOME NEWS November 15, 1985
---
SHADOW WHITE HOUSE
LAFAYETTE PARK - There's a famous park here in Washington, across the street from the White House. By the government it's called Lafayette Park, or President's Park. By some cab drivers, press, and public it's called Peace Park, D.C.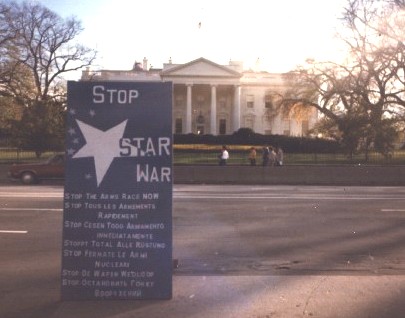 It's the kind of place where the champion demonstrators of the western world congregate 24 hours a day throughout the year, to make their views known to the president, who lives just across the street
There's a woman in Peace Park who has become quite famous for her four-year continual presence, day and night, seeking a total nuclear ban.